All Hail the Full Size Spare Tire!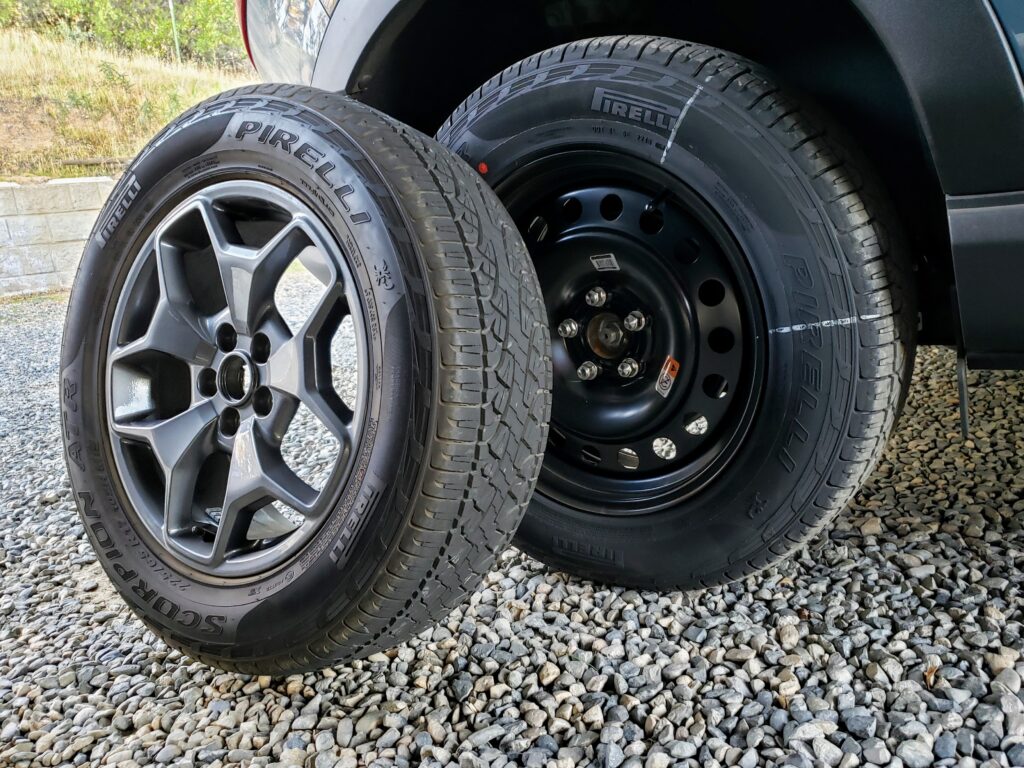 This Thanksgiving, I'm thankful for the optional full size spare tire.
After owning the new Bronco for only a week, my wife found a tire air removal device on the drive home from work. It was so nice to pull out a full size matching spare rather than the little donut options we've had in the past.
Now we can run the Baby Bronco normally until we can get the tire fixed.
Update (11/26)
Well wouldn't you know it? I took the tire into the local shop today to get it plugged and back on the road, but when they were breaking the bead, a part of the sidewall split open. They could not see any damage at all on the outside, but the tear is pretty huge.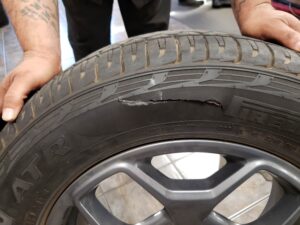 I'm heading down to the dealer tomorrow to see if they will cover this as a defect. This poor thing only lasted 824 miles, and now it's heading to the tire graveyard.
Update on the Update (11/27)
Well, they didn't warranty the tire, I had to pay full price. The dealer wouldn't even look into it, just got a quick NO and asked if I wanted to buy a new one. Which is strange as one of the things that stood out during our purchase of the Bronco was that the finance guy specifically mentioned that even the tires are covered against defect.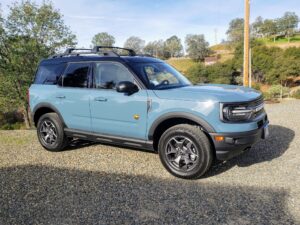 So, my wife was driving home when the air pressure warning hit. She pulled over immediately and the tire still had enough air for her to think it was an error as it looked fine to her. By the time I got there it was totally flat.
AAA swapped to the spare and I took the tire to our local shop for a plug. The shop said the sidewall split when they broke the bead. So either it was some kind of defect, or the shop damaged it and didn't take responsibility (which I feel is highly unlikely).