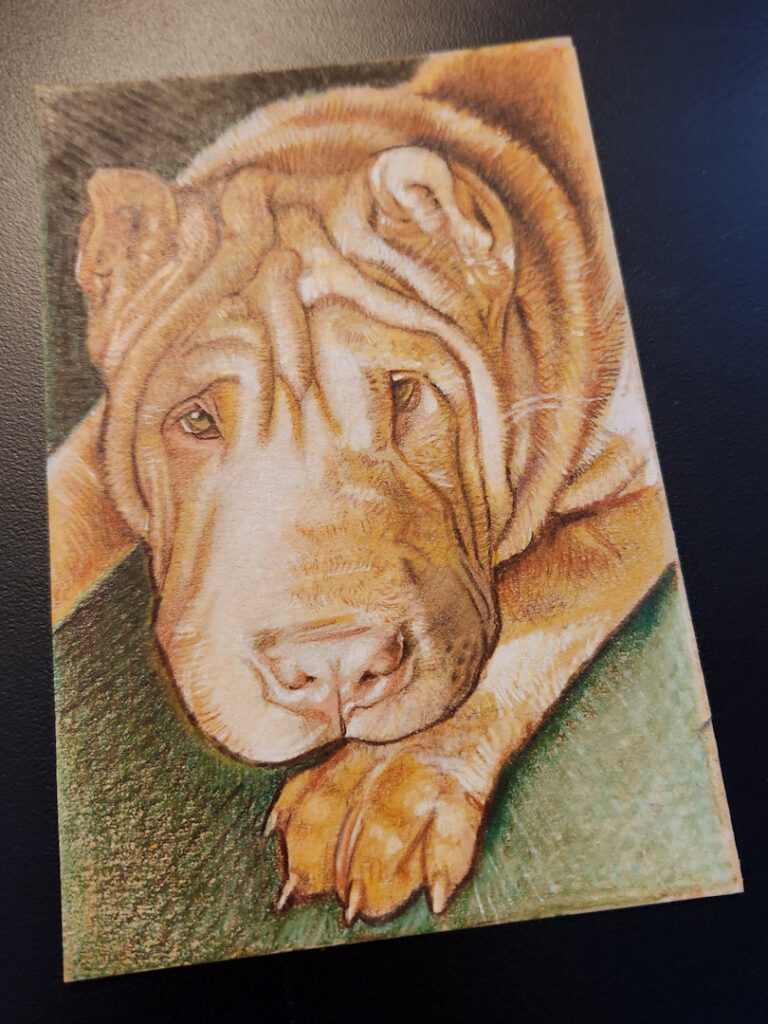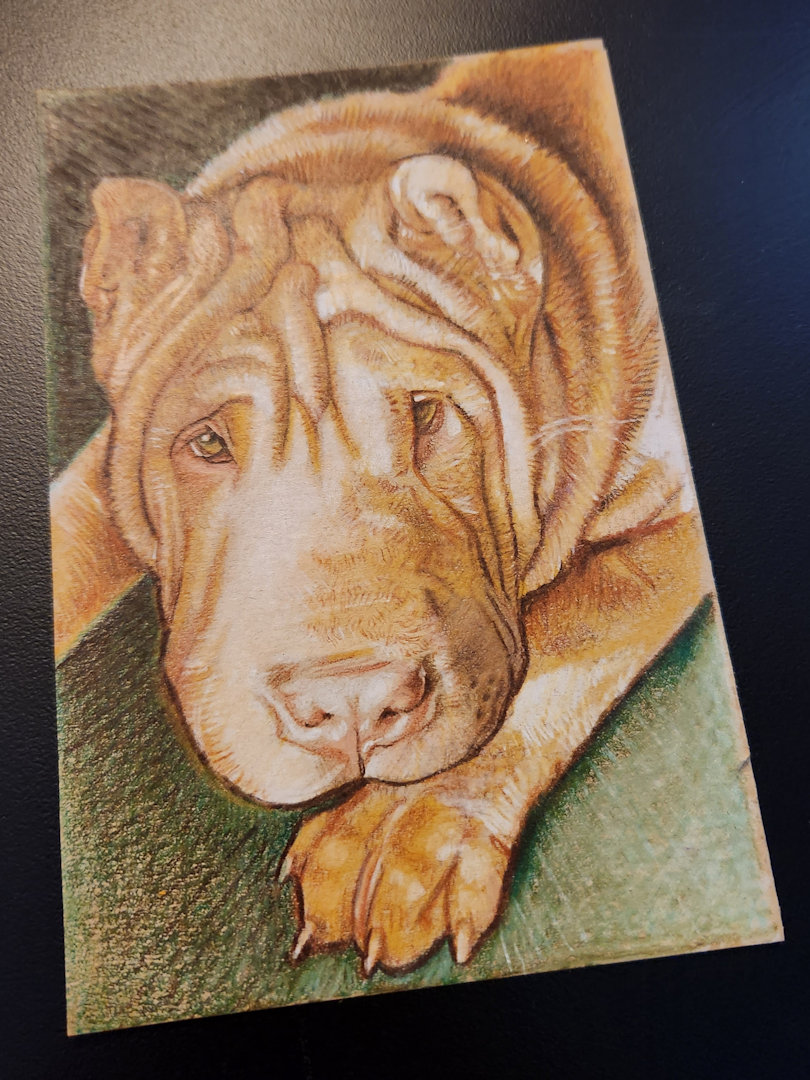 Our beloved Grizzly Bear was diagnosed with lymphoma just after the holidays. His prognosis was just four to six weeks, and we had to prepare ourselves for the worst.
Grizzly has always been a strong boy, very lean and muscular and walked around with a pleasant gait that reminded everyone that he was here to both love and protect us. Grizzly's sole purpose it seemed was to have everyone home safe and then to protect his family from anyone who drove up our driveway or knocked on our door… and even on occasion he would leap into action if someone on TV happen to knock or ring a doorbell.
But despite this tough boy persona, Grizzly was such a sweet soul to those he loved. He was never really at ease until the entire family was home. Waiting patiently by the window, gazing out to the driveway watching for a familiar vehicle. He would then wait anxiously by the front door and rush out to greet whoever had arrived home.
Grizzly was always ready to play and he had a lot of toys to choose from. From his first toy "Patches" which we still have, some of his favs include "Mr. Bill" which we had to replace often, "Bear Bear" which is still hanging in there, many bags of "Furitos" and the like, and most recently "Ducky", which he had just received last Christmas.
When we first found out about Grizzly's condition, we didn't know what to expect. We knew that Grizzly was a strong boy and he would fight this to the end… and that is just what he did. Grizzly Bear far out lived his initial prognosis by an additional five weeks. He stayed strong as his body changed to a shadow of what he once was, but his devotion never faded. All the way up till the end he was up and ready to protect us when the need arose.
Grizzly Bear left us on March 25th 2023.
Just a baby

We brought him home at only seven weeks old

So tiny

Sleepy boy

Stretch…

First checkup

Best friends

Aways wanting to play

Oh no, bath time?

You want me to wear what?

Really?

First snow

Sleeping after is first snow day

Mr. Bill was one of his favs

Another checkup

Running wild

Sleeping with his pal

Brother and sister

Love

Snugglin'

Such a cutie

Yummy

Lazy days

Hugs

More restin'

So sweet

Waiting for the girls to get home

Grizzly was never at ease until everyone was home

Cuddle buddies

On the couch

Grizz just loved his toys

Drop it!

Greeting us when we got home

Wanna play?

Just hangin'

Rides in the truck with dad

Look at that belly

Time to cuddle with sister

Snow day

Grizz loved the snow

Too cute

Morning chat

Best buds

All curled up

Grizz loved sleeping by the fire

Christmas time

Ducky

Bath time again?

Where's Mama?

Winkles

Still waiting…

Visits from Sister

More couch time

So sweet

Hanging with sister

Hello

All smiles

Tough boy

Ride

Pup cup at Starbucks

Are we there yet?

More please

Love

True love

Goodbye Baby Boy
Of course, the pain is still fresh and will be for some time. Now it's just the little things that get me going. Silly instances that the mind had glossed over until they aren't there, then the heart fills in the blanks. As anyone who has experienced the lost of a beloved family pet, you know what I'm talking about. Daily routines that you've done for years that have now disappeared. Each one is a reminder of what we have lost.
Goodbye my baby boy. You have been loved and will forever live in our hearts.