Flex Friday… Getting back into the groove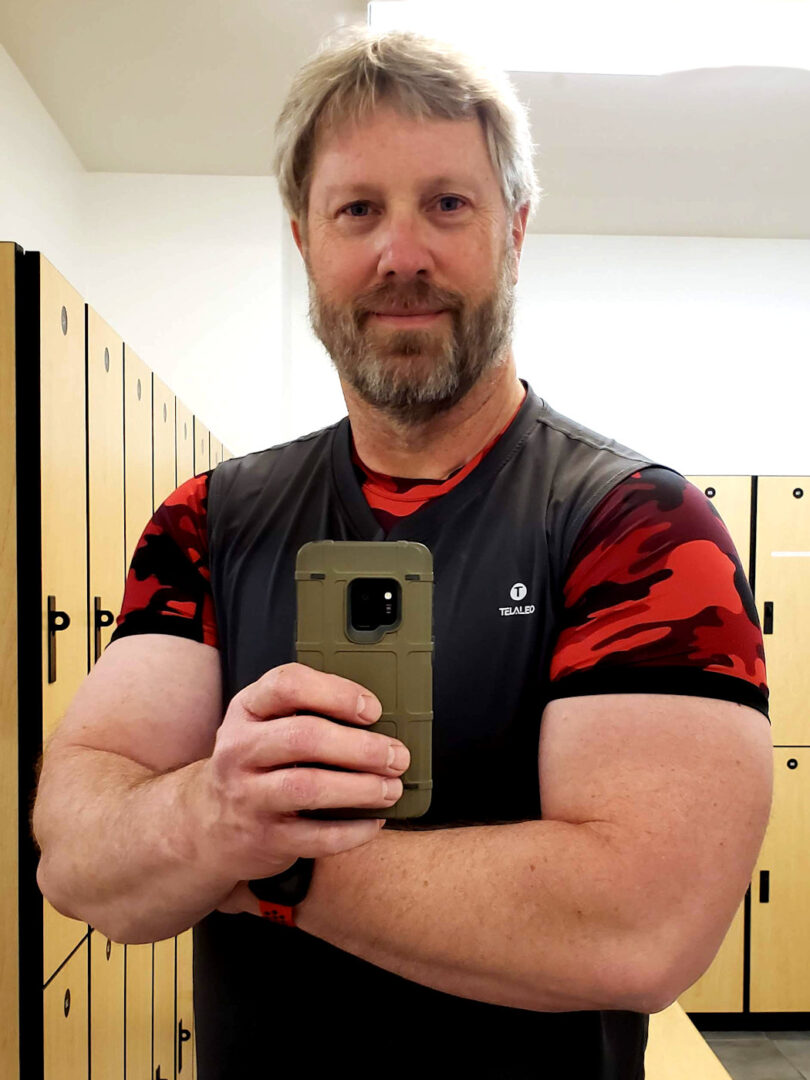 Sure, 2020 was a complete mess, but things didn't get too much better in 2021. Still dealing with restrictions forced upon us by the virus debacle, I wasn't able to get back into the gym until late March.
It was such a wonderful feeling getting back into the gym, and getting back into my groove. Unfortunately, the time off and lack of motivation really took its toll on my knees and ankles. That's right, I said ankles. I've been dealing with knee issues for some time, but ankles? This is something new… I don't recommend getting old my friends.
Anyway, I couldn't believe how much was lost, and how tough it was going to be to just get back to where I was before all this mess. I started off slow, and very frustrated. I wanted to do so much more but just couldn't find the strength, and my endurance was totally shot. After settling down a bit and realizing nothing was going to happen overnight, I relaxed my mind and slowly began to regain the strength that was lost. Just as I started reaching many new goals and feeling better and stronger than ever, life got in the way. I fell out of my normal routine due to community obligations as well as my personal health.
Unfortunately, I hit another low.
It was pretty hard to take. Surprisingly, prior to this I had been hitting goals and lifting weight I have never lifted before. Things were looking good for hitting the goals I made for myself by the end of the year. It's funny how frustrated you can get when you know that with every day or week that goes by, you are losing more and more of the hard work you've put in. When I was finally able to get back to a regular schedule, I was again surprised at how much was lost so quickly. After coming back the first time and hitting highs like never before, I found that once again I had to start well below where I thought I'd be.
This time I was more prepared for how long it would take me to get back to the weight I was lifting before. I'm still not quite there, but I can see the light at the end of the tunnel. I'm feeling healthier and stronger everyday, and I feel confident that I will hit and quite possibly exceed the goals I had missed last year.
Let's go 2022, I'm ready!!!