My latest addiction!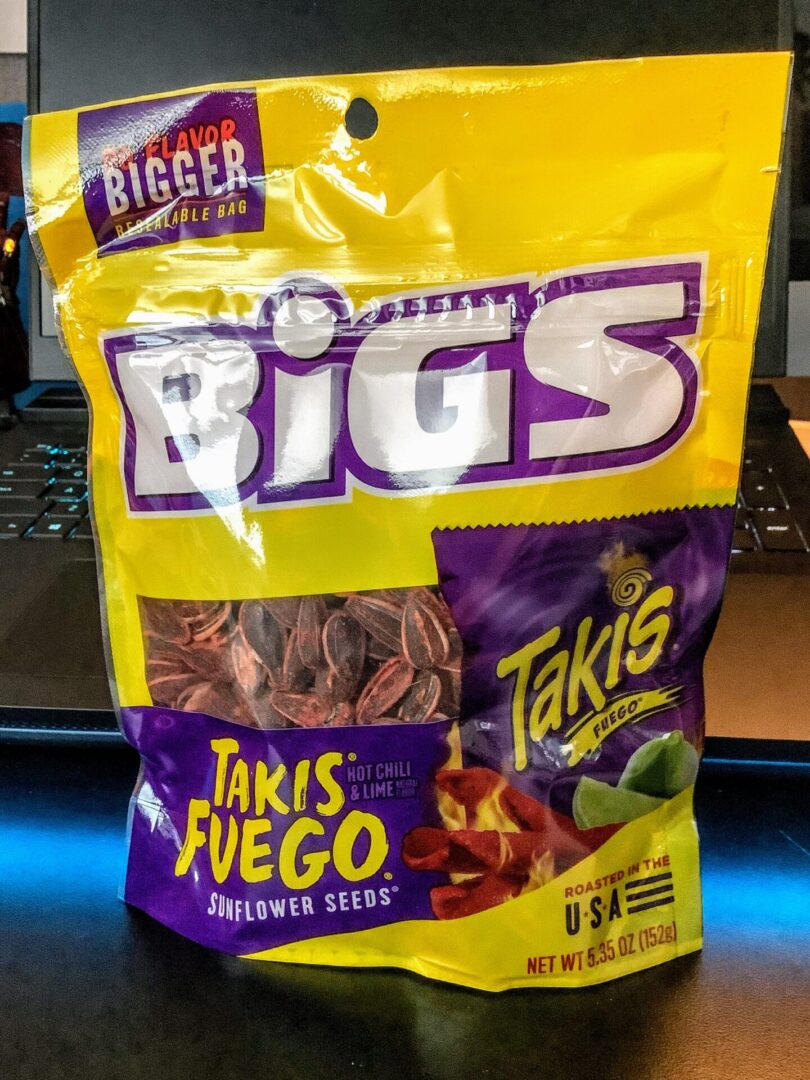 Oh my… these things are the bee's knees!!!!
First there was the normal everyday sunflower seeds, which seemed fine at the time. Then came such favorites as "Cracked Pepper", "BBQ", "Spicy Sweet Chili", and of course one of the best, "Dill Pickle", but hot damn these "Takis Fuego" seeds are incredible.
Stop whatever you are doing at this moment and go grab a bag of these hot and spicy delights!!!