Trick bits for Juicy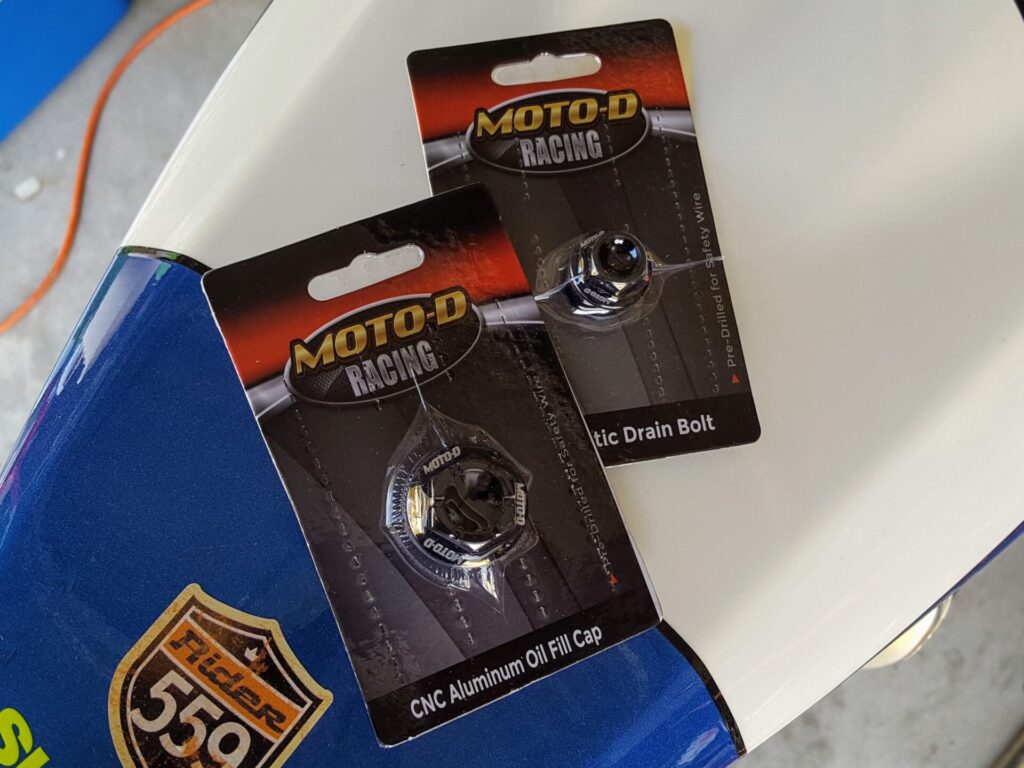 Getting ready for my first track day of the year with Socal Trackdays at Chuckwalla Valley Raceway.
Juicy needed an oil filler and oil drain bolt that I can easily wire up and these items from Moto-D Racing should do the trick.
Can't wait to get out there again and start the year off right.