Wow, what a great day at the track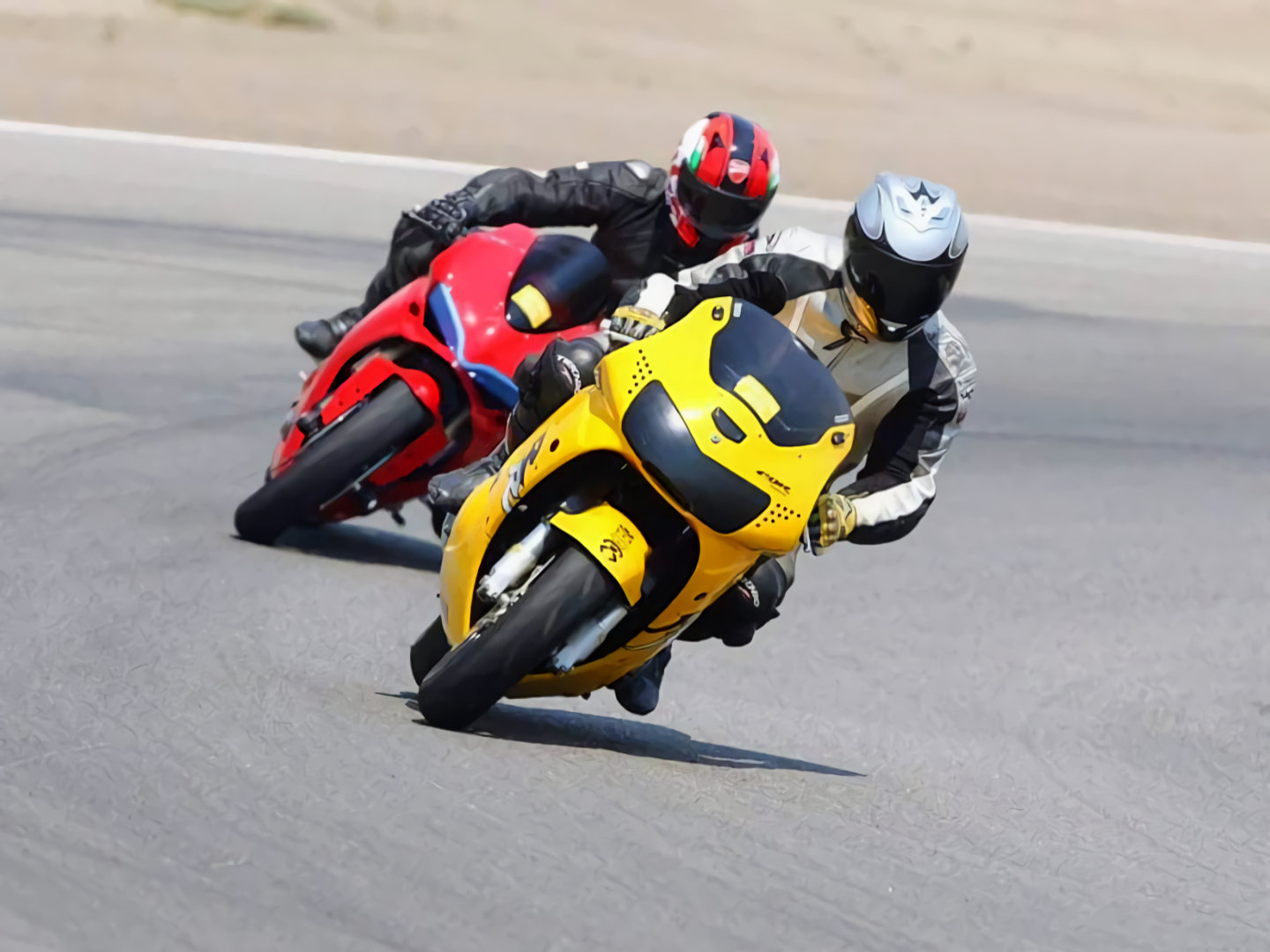 Temps were HOT, but on the track everything was cool. I had a little hiccup after the first session as I noticed my back tire was going flat. Took the bike over to Jason at Dunlop Race Tire Services but unfortunately he didn't have a tire to fit my aging 18 year old bike.
While I was contemplating my options of calling it a day, or making the drive to Bakersfield to pick up a new tire and try to salvage the rest of the day, Jason came through and somehow found a replacement tire for Ol' Yeller. It was even the same make and model tire that had gone flat.
Thankfully, the rest of the day went smoothly and without any more drama and it was fun enjoying the track with good friends and family. Thank you Jason, you really saved the day!
Dave Moss had Ol' Yeller dialed in and after a few sessions had me glued to the track. If you haven't use his service at the track, I highly suggest spending the $40 for a full day of adjustments. Dave has incredible knowledge and won't make you feel like an idiot when you ask him stupid questions.
I'm thinking I may have to retire Ol' Yeller from future track days as I think maybe it's time to bring out a more modern bike even though the Repsol is over 11 years old.
Let's Ride Trackdays runs a great event and I'm looking forward to our next track day together.