A Baby Bronco just for me!
That's right, I got tired of the limited seat time I've been getting in my wife's new Bronco Sport so I bought my own.
This bad boy is sporting a high lift, huge off-road tires, gargantuan push bar up front, and this baby is 100% electric.
Charge time is only 30 minutes which produces about 20 minutes of drive time. Needless to say I'll be spending most of my drive time close to home.
If you happen to see me out and about in this beauty, make sure you say hi and give us a big thumbs up as you pass by! ??
Update (2/4)
I was so excited to find one in Cyber Orange, and it's an actual Badlands Edition!!!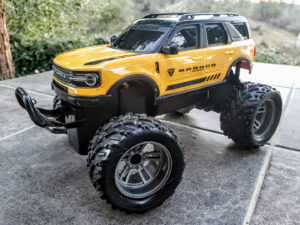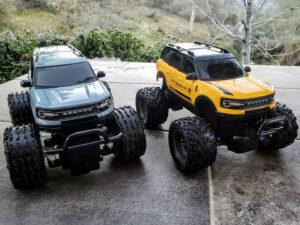 Don't they look cute together?
I've decided to keep both and only drive the Cyber Orange Baby Bronco on Sundays!