Just picked up this pair of dice from a galaxy far, far away.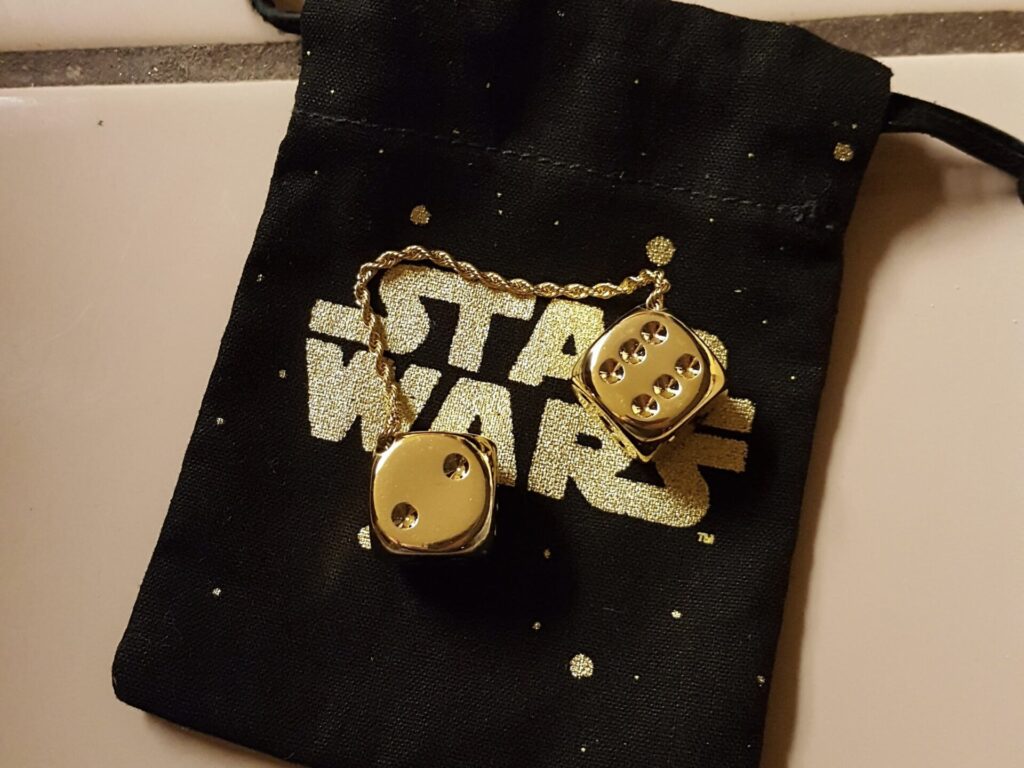 Replicas of Han's dice that were hanging in the falcon in the original trilogy.
They have since changed them to the dice displaying the Aurebesh text in the new films but I wanted to stay true to the origin, so I was thankful to find these original style dice.
I was planning on hanging them in the truck, like they were in the Falcon, but they feel very happy in the nice little Star Wars bag so I might have to keep them on display in my den.